The Universal Fellowship of Metropolitan Community Churches has established a fund to donate for disaster relief specifically to our MCC churches in Mexico and Puerto Rico!
You may click on the image/link below to be taken to a page where you may donate via credit card. Donations are tax deductible, and this is probably one of the few/only places to donate which goes to our own churches.
Just select the option for Disaster Relief. There's an address also if you'd care to send a donation via check.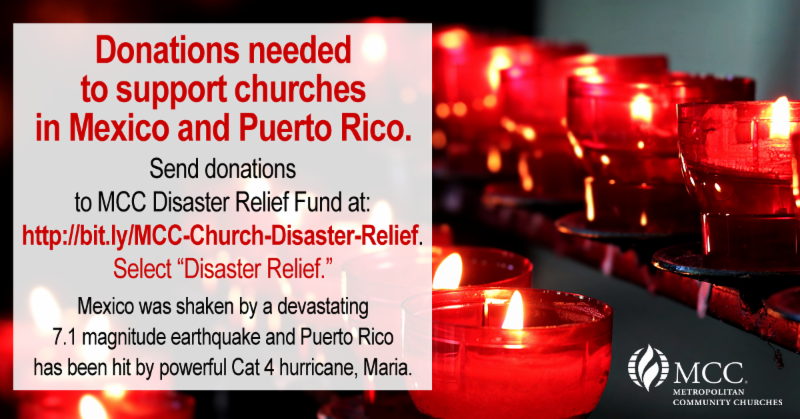 Click to be linked to the donation site in a new window