Giving Tuesday
You can support New Creation this Giving Tuesday!
Just use our PayPal link on this page to send a donation of any size.
Or send a check to New Creation MCC, 116 Williams Rd. Columbus Ohio 43207
The Covid lock-down has hit us, as it has every Non-Profit. While giving is down, expenses related to streaming services (hardware, online services we need) are up.
If you've enjoyed worshiping with us virtually, please consider supporting our ongoing efforts to worship with you in new ways.

Church is VIRTUAL ONLY  during the Covid purple emergency.
Due to the lock down, and rate of spread of Covid in Franklin County, we are suspending live church in favor of FaceBook Live streaming.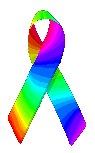 Use the Facebook link on this page to join our LiveStream Sundays at 10:30AM
We will be posting our service recordings here if you are unable to join during our Live stream. See the link in our Main Menu>>

You are encouraged to contact us (see menu on this page or call the church) to assure that we can reach you with service changes as we navigate these unknown waters.
Council of Elders Advent Reflections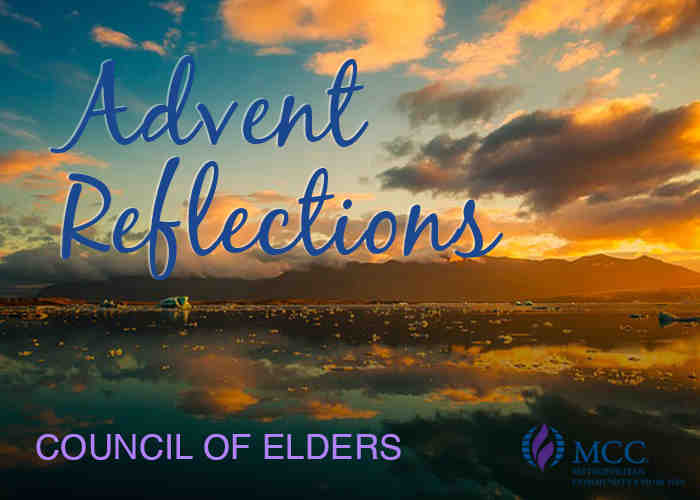 "What I Say to You I Say to All: Keep Awake"
Mark 13:37
First Sunday in Advent
Advent is defined as "coming" or "arrival". Most of us think of Advent as the time to prepare for the arrival of the Christ child.  However, Advent actually focuses on two different types of "coming" or "arrival".  Historically, the first two weeks of Advent deal with the second coming of Christ, while only the third and fourth week prepare for the arrival of the Christ child.  That explains why, in this year's Gospel text for the first Sunday in Advent, the scripture focuses on Jesus telling his disciples about his second coming.  He says he will come again when the world is in great distress, and the disciples must be alert to these signs and not be caught unaware. He proclaims, "The truth is, before this generation has passed away, all these things will have taken place. Heaven and earth will pass away, but my words will not pass away." 
Of course, we know that Jesus' second coming did not happen before "this generation", his contemporaries, had passed away.  But this reality hasn't stopped individuals in every generation since then from fearing those who challenge the status quo, characterizing these challengers as the "other". To those wanting to maintain the status quo, these challengers are the ones causing "great distress" and because of them, the world (at least as they know it) will come to an end. Many of us have been the target of this misuse of scriptures—it is a familiar way to condemn social justice movements, including challenging racism and white supremacy, patriarchy, homophobia, transphobia, HIV/AIDS phobia, gender queer phobia, etc. And Jesus' knew all too well of the dangers when he advised his followers to "Keep Awake". Immediately following Jesus' admonition to stay awake, we learn that, "The chief priests and religious scholars were looking for some excuse to arrest Jesus and kill him." In today's language, Jesus is telling us to be "woke"—and for us to never let down our guard as we continue to challenge the status quo of inequality, economic disparity, discrimination, and privilege. In doing so, we are relying on his Gospel, making certain that his "words will not pass away."
Amen
PRAYER SUBMITTED BY
Elder Nancy Maxwell
(she/her)
She is a co-coordinator of the MCC lay leader certificate program, Laity Empowered for Active Discipleship (L.E.A.D.), and a member of the MCC Spiritual Directors Network.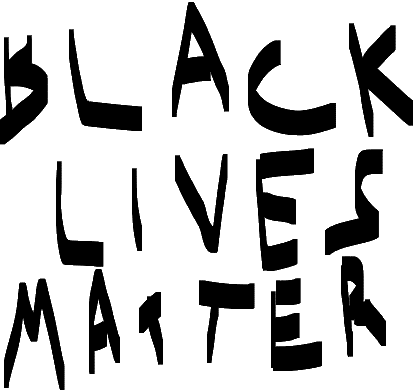 And for anyone who is in Christ, there is a new creation. the old order has passed away; now everything is new!  All of this is from God, who ransomed us through Christ—and made us ministers of that reconciliation.  This means that through Christ, the world was fully reconciled again to God, who didn't hold our transgressions against us,  but instead entrusted us with this message of reconciliation. -2 Corinthians 5: 17-19