Ash Wednesday
 -Cross, flower, and container of ashes
Born in two traditions: Lutheran and Congregational, Ash Wednesday was not always present in my spirituality. While I was in the Lutheran Church, I appreciated the change of liturgical time mostly because of the change of colors and the transformation in the tone of services. However, Ash Wednesday, was not something clinging to my spiritual practice. I could appreciate what the Ash Wednesday tradition meant to others in a country that at the time of my youth was predominantly Catholic. Now at this time I wonder more and more the deeper meaning of our religious traditions. What is the purpose of starting a time of austerity or penitential? The Primitive Church did not have the practice of Ash Wednesday, but rather, the observation of this liturgical time sees its beginning near the 11th century with the purpose of establishing Lent, days that would lead us to Holy Week in remembrance of the time of Jesus was tempted in the desert. The biblical texts show us several uses of ashes: to express deep pain, repentance and penance and as a moment of preparation for a very difficult task. While ashes are the matter of something that ceased to be, it is also true that ashes can be fertilizer that begins a new life. But what does ashes mean in our moment? The meanings of things come from what our deepest experiences are.
These days, many parts of Australia were filled with ashes of trees and animals that were hit by the relentless fires that do not end. Before that, Brazil saw the ashes of trees in some parts of the Amazon caused by fires intentionally produced by humans. Last year the eruptions of the Whakaari volcano in New Zealand, produced ashes and with them deaths in its path. At the beginning of this year we remember 75 years of the liberation of Auschwitz, from where the chimneys expelled the ashes of thousands of Jews sentenced to death during World War II. 
What ashes do we remember at this hour? The ashes of a dear one, the ashes that are evidence of the abuse to which we submitted our home the Earth, the ashes of environmental disasters, the ashes of war? What are our ashes, and why do we carry them in this hour? Do we need to prepare for a difficult mission, is it that we are grieving, do we need to be penitent? I believe that God does not need our penance or fasting, but rather longs for our religious rites, whatever they may be, to be an expression congruent with life, with actions of care for the mistreated, rites that could serve as fertilizer for a new Earth ... so be it.
Rev. Elder Margarita Sánchez  De León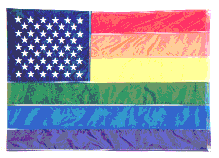 And for anyone who is in Christ, there is a new creation. the old order has passed away; now everything is new!  All of this is from God, who ransomed us through Christ—and made us ministers of that reconciliation.  This means that through Christ, the world was fully reconciled again to God, who didn't hold our transgressions against us,  but instead entrusted us with this message of reconciliation. -2 Corinthians 5: 17-19