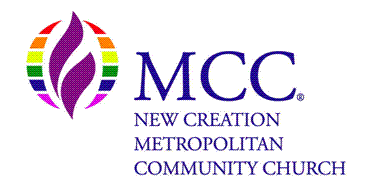 Following the example of Jesus, New Creation MCC is a living model of acceptance and welcome, built on faith instead of fear; hope instead of judgment, love instead of rejection.
MCC Core Values
Inclusion
Love is our greatest moral value and resisting exclusion is a primary focus of our ministry. We want to continue to be conduits of faith where everyone is included in the family of God and where all parts of our being are welcomed at God's table.


Community
Offering a safe and open community for people to worship, learn, and grow in their faith is our deep desire. We are committed to equipping ourselves and each other to do the work that God has called us to do in the world.


Spiritual Transformation
Providing a message of liberation from the oppressive religious environment of our day or to those experiencing God for the first time is what guides our ministry. We believe that when people are invited to experience God through the life and ministry of Christ, lives will be transformed.


Justice
Working to talk less and do more, we are committed to resisting the structures that oppress people and standing with those who suffer under the weight of oppressive systems, being guided always by our commitment to Global Human Rights.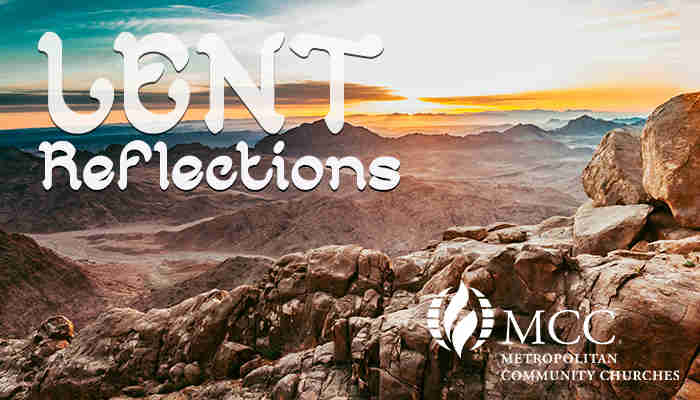 Second Sunday in Lent
Let us pray - whether nearby or faraway, connected together as one community by God's Holy Spirit... 
Oh God of life and love...
We come to you, first to thank you for your love, your gifts and your mercy towards us.
We thank you that you have given us a heart capable of loving and forgiving, believing and trusting, helping and understanding. Although we sometimes find the journey of life so difficult, you are by our side, teaching us, renewing us, even believing and trusting us to be in relationship with you and one another. 
In these times we live like habitants of Noah's Ark.  We are locked, separated and distanced, without hugs and kisses, without knowing when the waters will cease and recede allowing us to return to a different world with a "new normal" than the one we lived before. 
You, dear God, have kept your promise and given us the ability to learn new ways to reconnect with others and with you.
We pray that in this time where we interact with new forms of love and care, that your Holy Spirit will allow us to reflect and meditate with wisdom and help us find the courage to embrace the future and the hope that will shine like a rainbow in a better and more colorful world.
Perhaps like never before, and especially during this season of Lent, a time of humility, reflection, repentance, reconciliation, and renewal, may our spirits be stirred and transformed with your Holy Spirit.
In your many names, Amen.

SUBMITTED BY:
REV. ALBERTO NAJERA (He, Him, His)
Member of the Governing Board
Universal Fellowship of Metropolitan Community Churches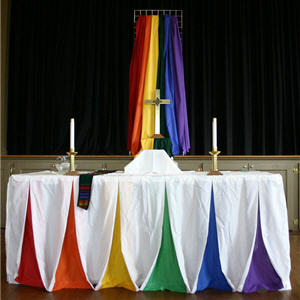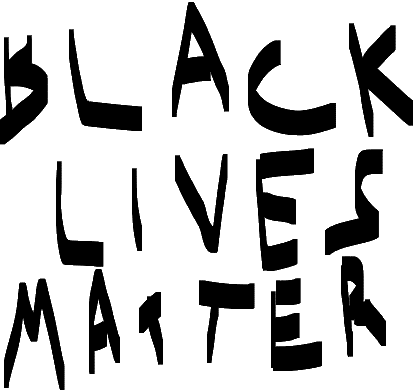 Church is VIRTUAL ONLY  during the Covid Virus emergency.
Due to the lock down, and rate of spread of Covid in Franklin County, we are suspending in-person church in favor of FaceBook-Live streaming.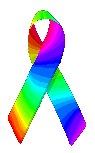 Use the Facebook link on this page to join our Live-Stream Sundays at 10:30AM
We will be posting our service recordings here if you are unable to join during our Live stream. See the link in our Main Menu>>

You are encouraged to contact us (see menu on this page or call the church) to assure that we can reach you with service changes as we navigate these unknown waters.
 And for anyone who is in Christ, there is a new creation. the old order has passed away; now everything is new!  All of this is from God, who ransomed us through Christ—and made us ministers of that reconciliation.  This means that through Christ, the world was fully reconciled again to God, who didn't hold our transgressions against us,  but instead entrusted us with this message of reconciliation. -2 Corinthians 5: 17-19