All are welcome at New Creation MCC!
We do not discriminate on the basis of anything (except intolerance or hate)! Anyone with an open and loving heart is welcome here!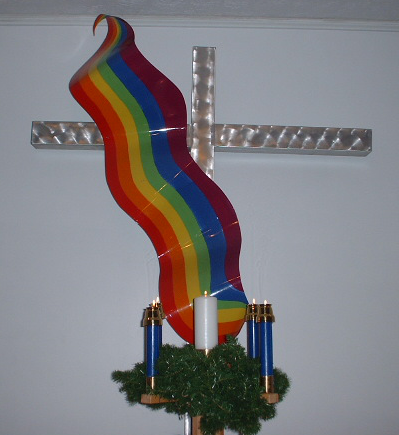 All are welcome to worship with us Sunday mornings. A small 'family' sized church we start promptly at 10:30 A.M. with a few moments of music, as a time of meditation and centering. Then have a few announcements leading into what is known as a 'blended' style of worship.
Blended worship means you will encounter old and new hymns and praise songs, multimedia presentations, recorded and live music with and without lyrics or instruments, sermons or skits, quiet times of meditation and prayer, recitative readings, lighting of candles or incense, opportunities to raise your hands and clap and move, chanting and poetry, and invitations on occasion to lay hands of blessing and healing.
Some things will appeal to you, and other things will be more suited to others. We come from many backgrounds, times, and spiritual experiences. Consider it a time of preparation for heaven when ALL peoples and nations will come together!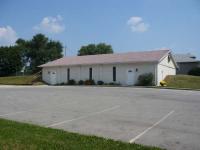 Located on Williams Rd, off High St./Rt. 23 on the South end of Columbus. We are South of Rt. 104 and North of 270 & eCot/Great Southern shipping center. Turn onto Williams Rd. (East) between CVS/Hardees (the old Ohio Deli site). We're fourth on the left, look for the white sign.
116 Williams Rd, Columbus, OH 43207  (614) 409-9610
There's plenty of parking, with visitor spaces nearest the road. The building is accessible, one of our private restrooms is accessible, both are gender-free, no worries.
Come as you are, bring your partner; public displays of affection are typical. Be the gender or community you feel, tattoos and leather, hats n' heels, all races, orientations, bisexual, transgender, non-gendered, big and small, differently-abled, are welcome to praise and worship with us.