Weather policy, and Service cancellation notification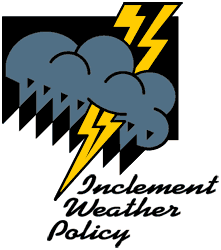 In case of bad weather, storms, power failures, excessive snow, or virus closings/illness, we'll update this web page as soon as we can. We'll also update Facebook as soon as possible check these first.
You can call the church phone to speak with Rev. Gary who picks up as he's able.
In addition, you should let us know if you'd like to be included in our calling tree to be directly contacted in case of emergency closures. You may let a member of the Board know, drop a note in the collection plate, or reach us via email here on our Contact Us page. Stay safe!